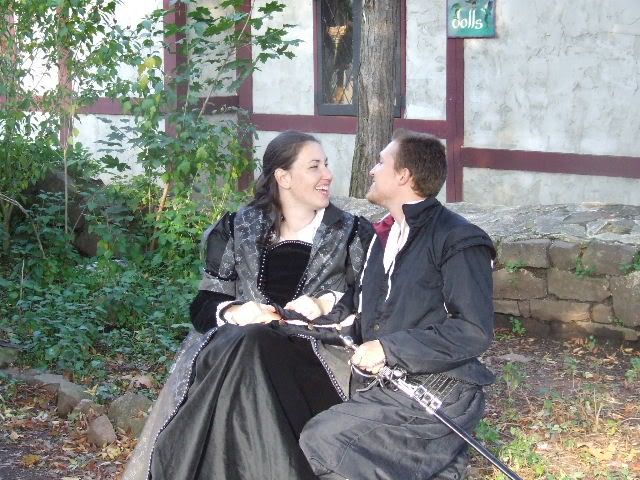 The Iron Dress Competition is hosted by the yahoo group for Margo Anderson's patterns. The challenge is to create an outfit using the patterns, given three months time and only what you have in your stash and $25. I tied for first place with this gown in 2006, something I am immensely pround of.
My entry for the 2006 Iron Dress Competition is a Venetian Gown from the late 1500's. The clothing created for the competition are the gown, overgown, and partlet. My pieces are almost entirely handsewn with no visible machine seams.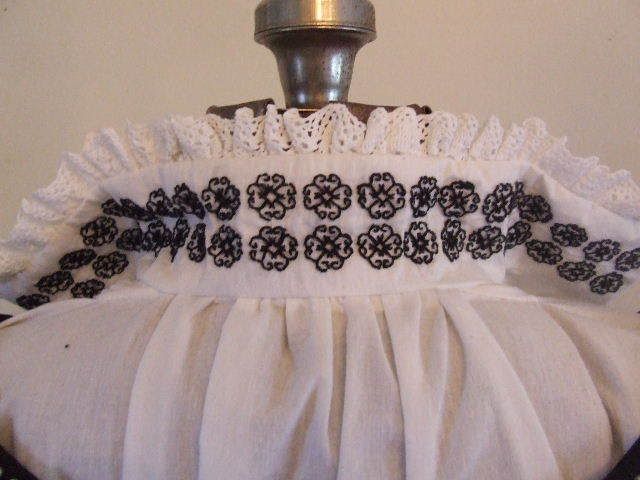 The partlet was made from leftover cotton muslin from a gentleman's shirt. It was entirely handsewn. The blackwork flowers on the collar were embroidered by hand with linen floss. The lace on the collar was from my stash.
My gown is made from black cotton velveteen that was a gift from my husband (then fiance) in the spring of 2006. The back was changed to come to a v point as seen in paintings of venetian gowns. The neck and shoulders are trimmed in glass pearls from my collection. The lace on the cuffs was from my stash. The ties on the shoulders are capped in glass teardrop pearls salvaged from an old necklace. The gown is entirely hand sewn, but the edges were machine serged to keep the velveteen from unraveling. The gown is side back laced with hidden lacing rings.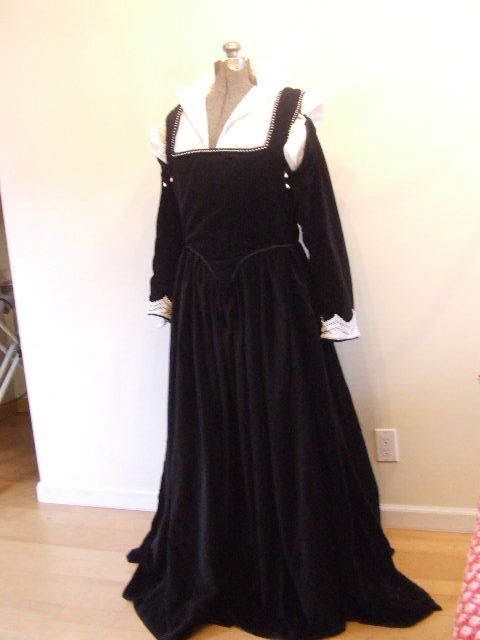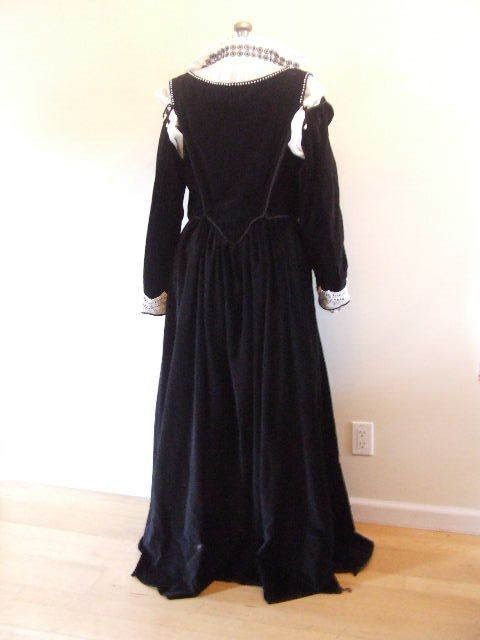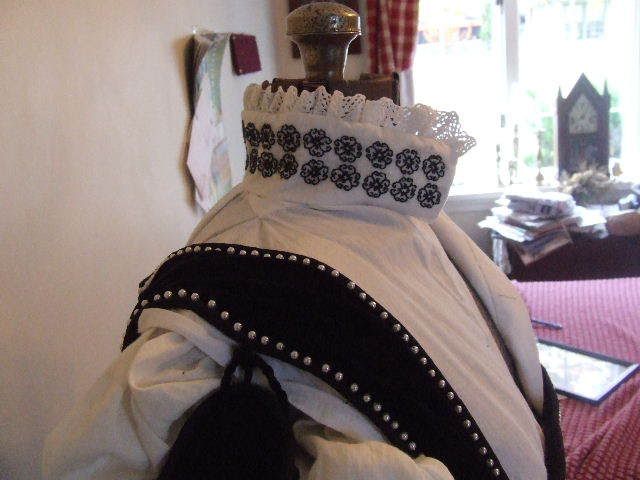 The overgown was inspired by several paintings of venetian women with short sleeved gowns worn over another dress. It was made from the Lady's comfort pattern. The fabric is black, blue and silver brocade that was bought for another gown several years ago. The base fabric for the sleeves and collar lining was black silk dupioni leftover from a friend's doublet. The trim was made from black velvet ribbon and black glass pearls from my collection. The black pearls go from the neck to the floor and are also on the sleeves. They double as the buttons and there are hand braided loops from neck to waist. Also worn but not in the competition were my linen camicia and my corset. Traditionally a corded underskirt would have been worn to give the skirts more fullness and hold them away from the legs, however because I am wheelchair bound I am unable to sit on the necessary cords without causing myself health issues.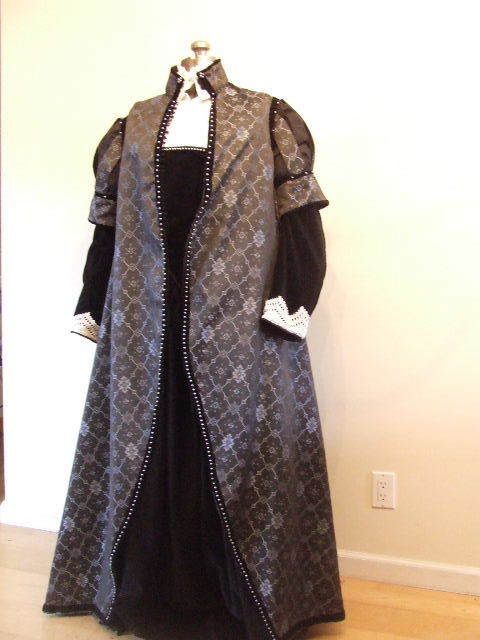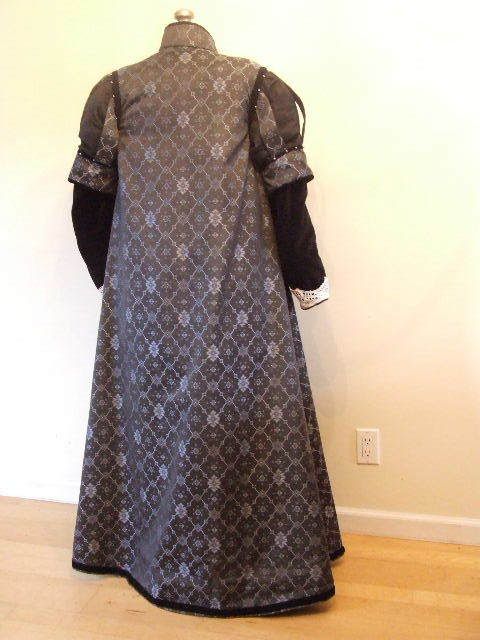 This is the first gown I have ever hand sewn and I'm very pleased with it.
Resources used for the outfit:
From the stash:
Cotton Muslin
7 yards black cotton velveteen
5 yards brocade
1 ft triangle lace
2 yards lace (collar of partlet)
black cotton twill for bodice flatlining
black quilting cotton for bodice lining
steel boning
cotton cording
black bias tape
black velvet ribbon
small white glass pearls
medium sized black glass pearls
black twisted cording
tear drop pearls
lacing rings
silk dupioni
Bought:
Linen Floss: 1.29
3 rolls black velvet ribbon: 7.71
1 roll small black velvet ribbon: 1.99
1 package cotton cord: 2.00