I've started working on Adam's doublet and pants and the quilting is done which means I'm now at hand couching the gold cord over the quilted lines. To say that this process is going painfully slow is an major understatement.
So this morning, when I went up to my sewing room and there was sunlight pouring through the windows for the first time in what feels like weeks, I totally switched plans. Something light, linen and airy. And I have my first finished piece for the competition.
The drawers are made out of linen that I got on sale at
http://www.fabric-store.com/
. It's very very lightweight pretty sheer, so these are definitely not something I'll be modeling for the final photos!
Leg cuffs are trimmed in lace from the stash. The embroidery is machine done and covers both cuffs, waistband and the side leg seams.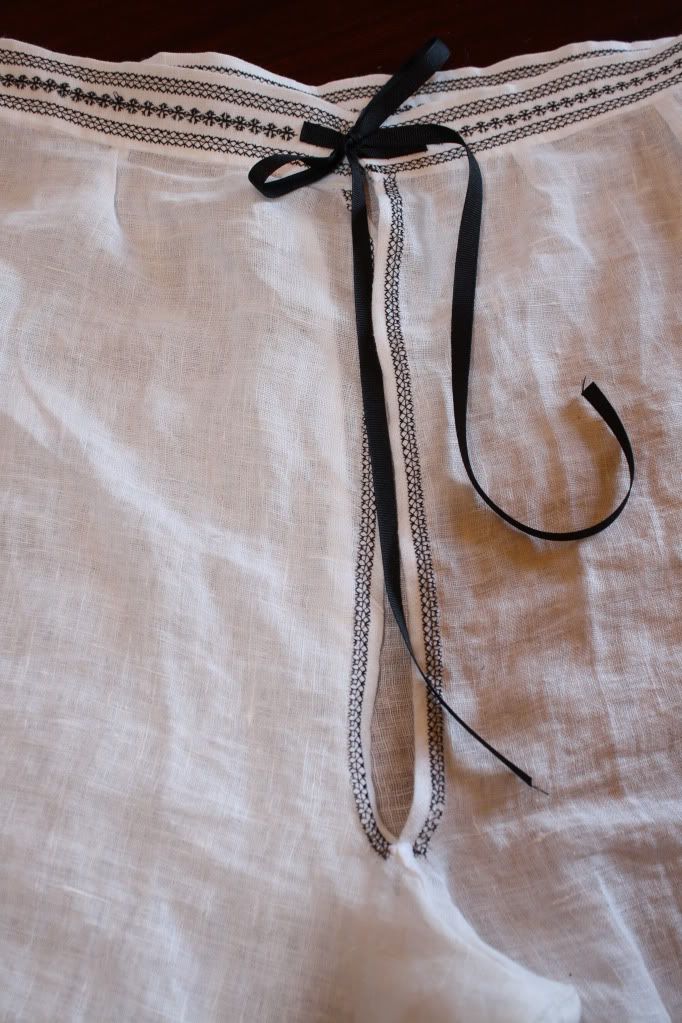 I closed the waistband with a ribbon tie rather than a button due to weight changes from physical therapy. I will probably end up closing the front opening with a few hidden hook and eyes.
One layer done!