This is the outfit that I constructed for Fasching this weekend, by layer.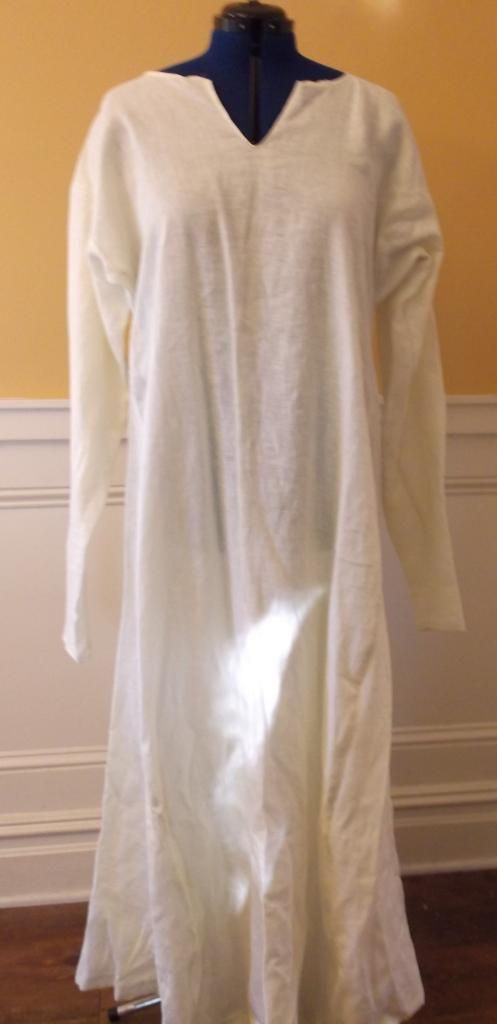 The under tunic- made out of cream lightweight linen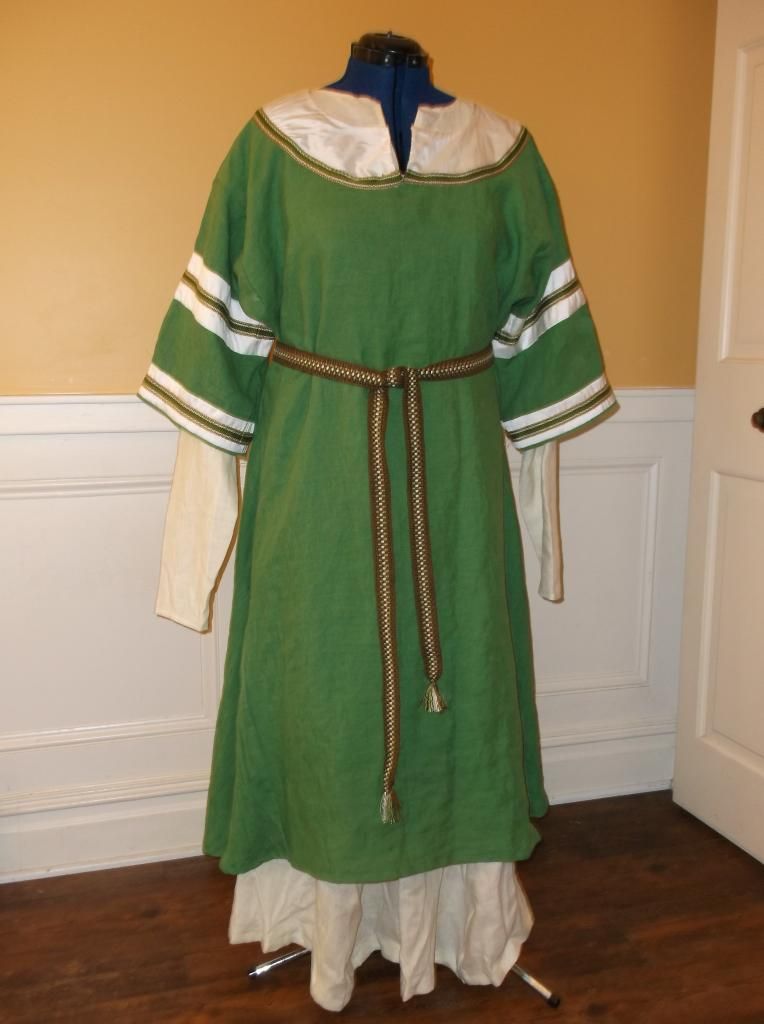 Dress: Green medium weight linen with bands of silk dupioni and inkle trim.
The silk was hand stitched into place and the trim was laid over top.
The coat is heavy weight navy blue wool with a cream linen lining. The mantle and cuffs are shaved beaver, which I got at Pennsic this year. The trim is inkle woven from
Forbidden Apple Presses
. Eventually I want to get some wider trim of the same color and pattern for the bottom.
Sewing the fur was a huge pain, and I was lucky. Adam's great grandfather was an incredibly talented tailor and did a lot of work with furs, and Adam inherited some of his tools. His furrier's knife was incredibly helpful at cutting the leather without making bare spots in the fur.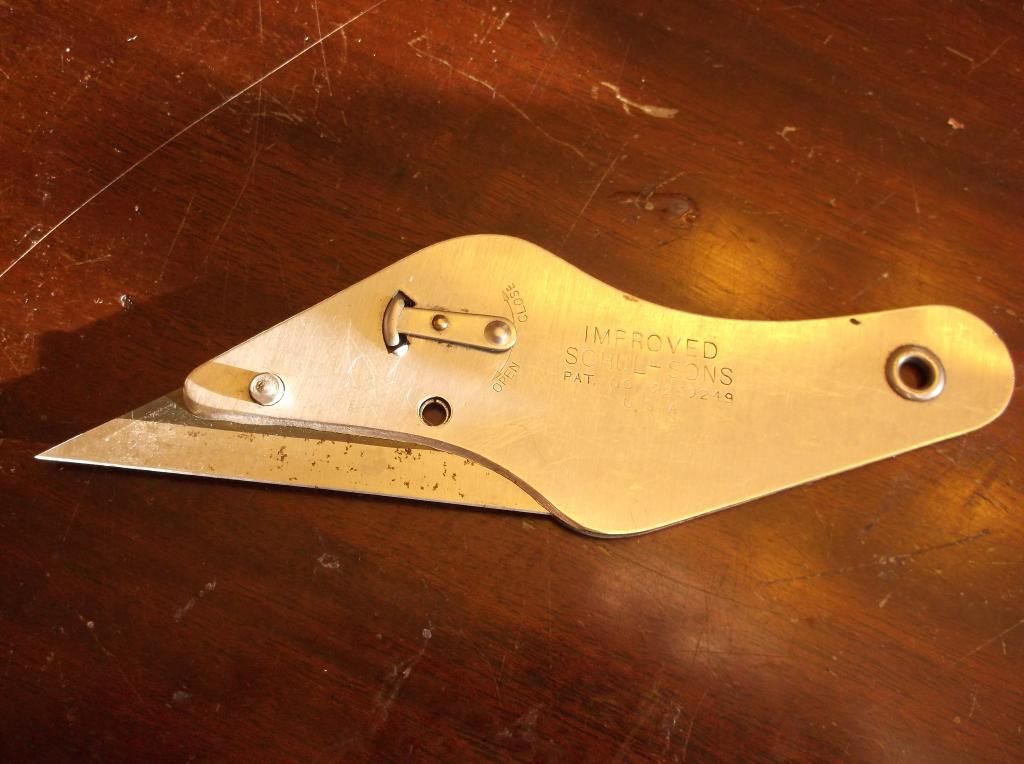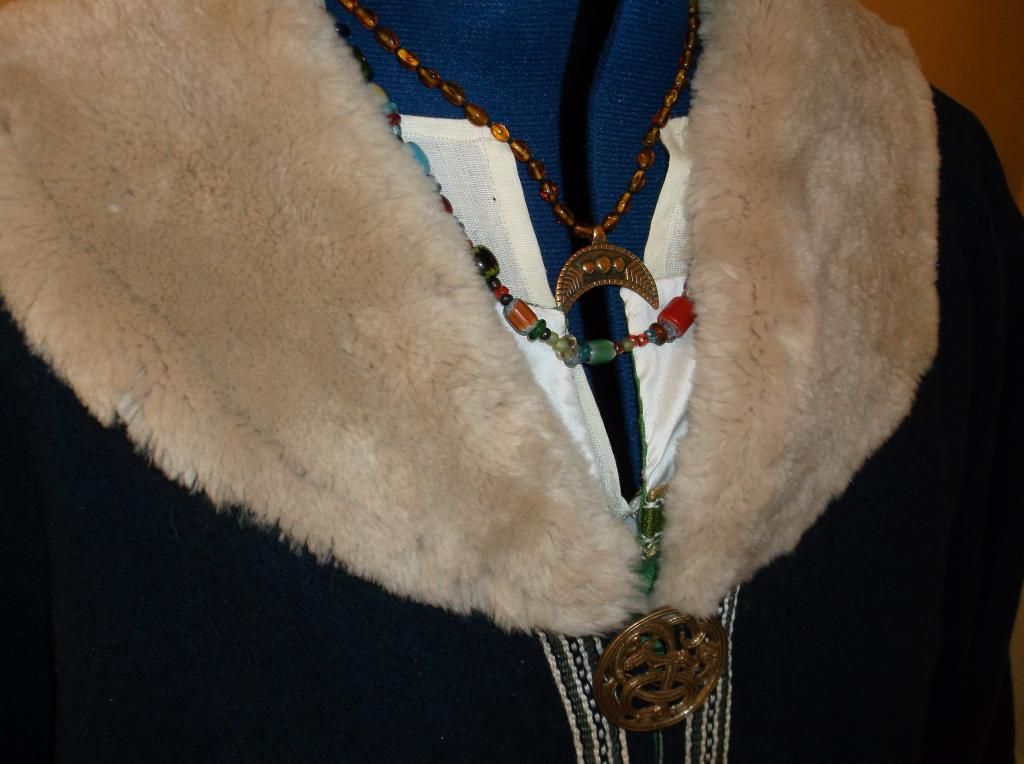 The Jewelry: The beads all came from
Fire Mountain Gems
. I got a couple assortment packs of glass beads to play with, since there is a
huge
variety in the colors and patterns on Viking beads.
This
is a great resource to help figure out the types and amounts of different beads to create jewelry that's visually "correct." There's a lot about the clothing and accessories that we don't know, and a lot of liberties are taken, but it's nice to have the existing research broken down in a way that's easy to understand. The lunula came from
Nord Emporium
and is strung with amber beads. The pin is Adam's and came from
Raymond's Quiet Press
.
Temple band a rings. The band is just a bit of trim; the rings are jewelry findings. They don't carry the same weight as some of the really beautiful hand crafted temple rings out there, but they were also only $16 for all six.
So tomorrow everything gets a trial run and hopefully I can get some pictures of it on an actual body.