The best laid plans are usually thrown to the wind halfway through the first trip to the fabric store.
I had originally wanted to do Adam's outfit in white with a black over doublet and a black and white sword cloak. But then Thursday night we went to Joann's and I hated...everything. There wasn't a single bolt of white fabric in the store that looked or felt right. What we did find, however, was a crimson cotton velveteen and a beautiful brown damask. So in the middle of the store, already 24 hours into the competition, I totally changed the plan.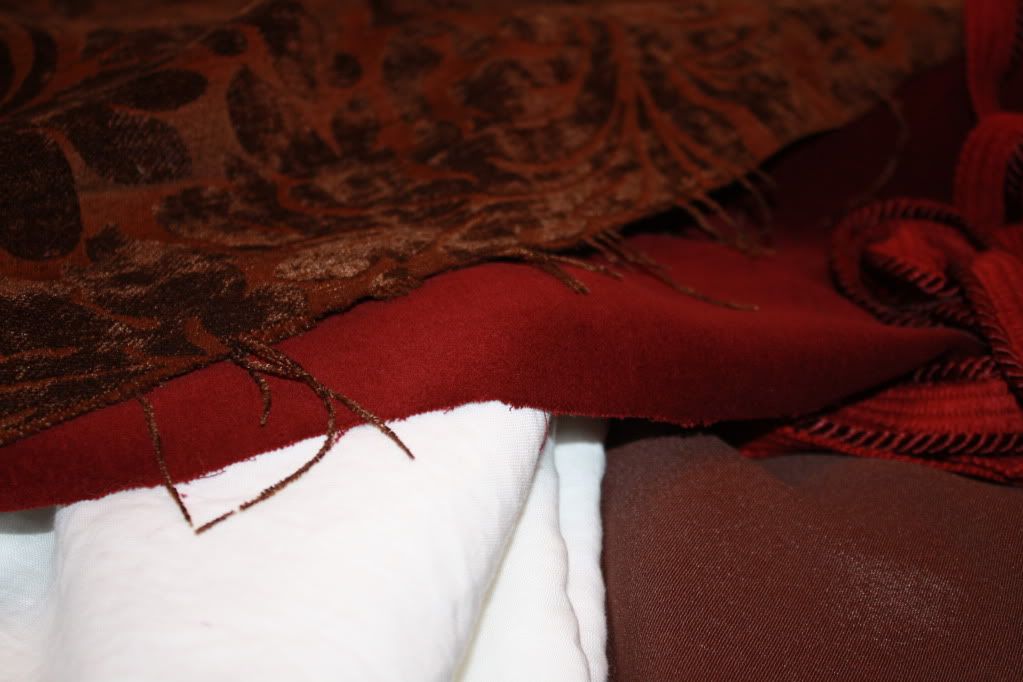 New fabric
This is the burial outfit of Don Garzia de' Medici, who died in 1562. We're sticking pretty close to the original, with some small changes. Adam loved the original color scheme of browns and reds but wanted the whole outfit to be velvet instead of a satin doublet with velvet paned pants. Also, the slops underlay will be black silk instead of having everything red.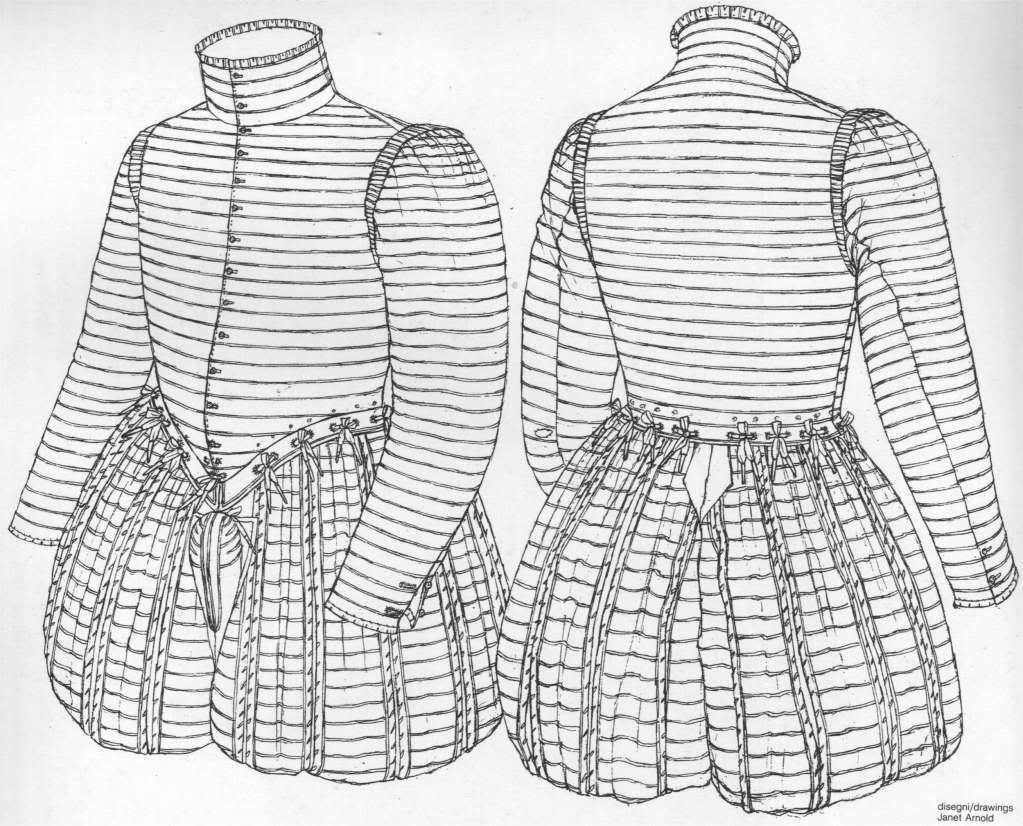 All the lines will be quilted down and then gold cord will be hand couched over the quilting lines. Instead of the cut satin trim, I"ll be using crimson rope edging.
The brown damask will be used to make the cappotto:
The trim will be brown velvet ribbon and gold braid and will follow the same lines as the original.
The shirt will be the same as the original plan, blackworked with a folded collar. I'd also like to do a velvet hat, but don't know whether I want black or brown yet.