In the last week, the embroidery machine has been doing a lot of this: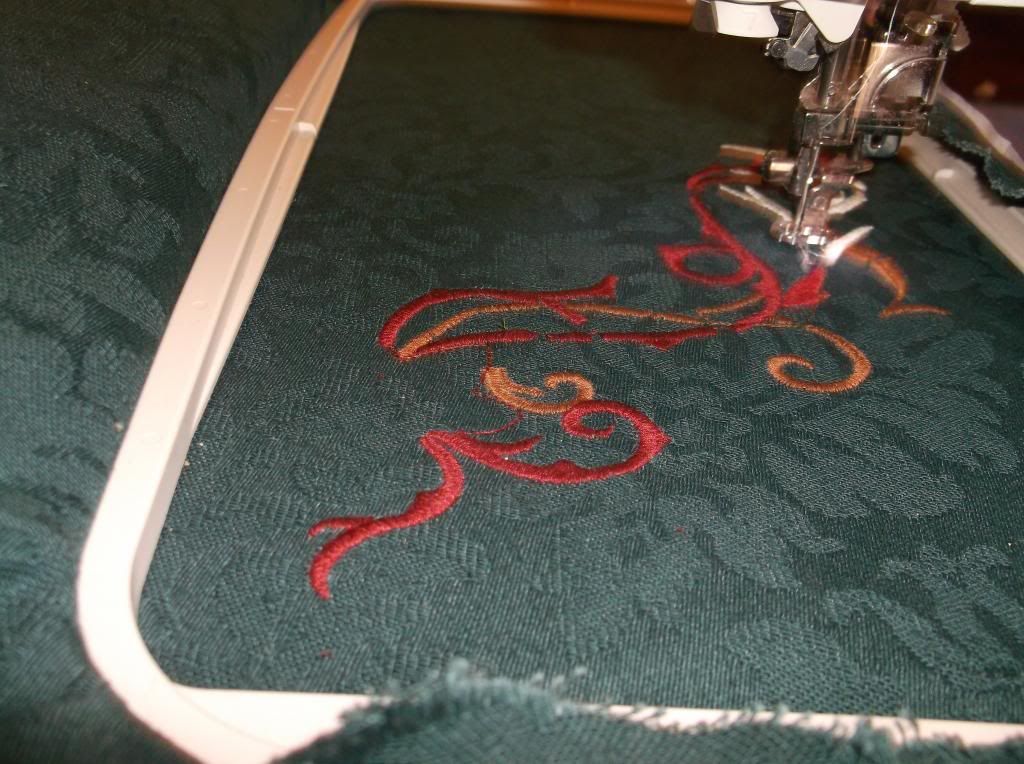 It's had a serious workout. There are 24 designs on whole outfit and I'm at #23. It's been a lot of thread changes and staring mindlessly at the needle (it's kind of like watching laundry spin in the dryer).
But I think it's been worth it.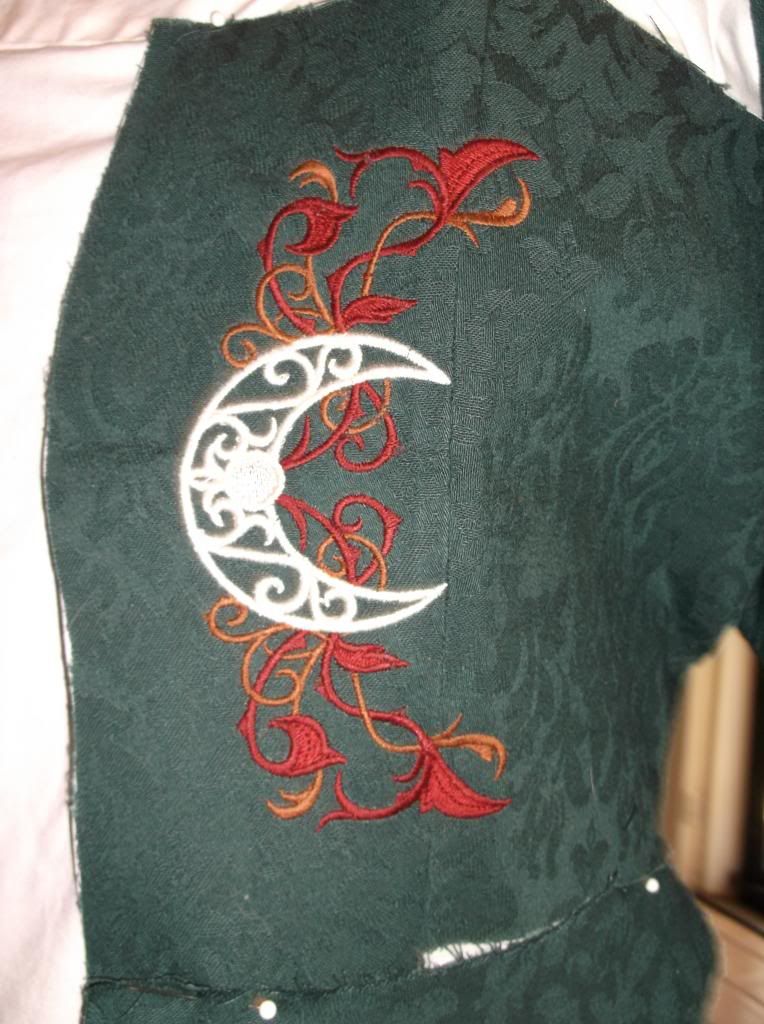 Bodice Right Front
Overdress hem (three designs merged)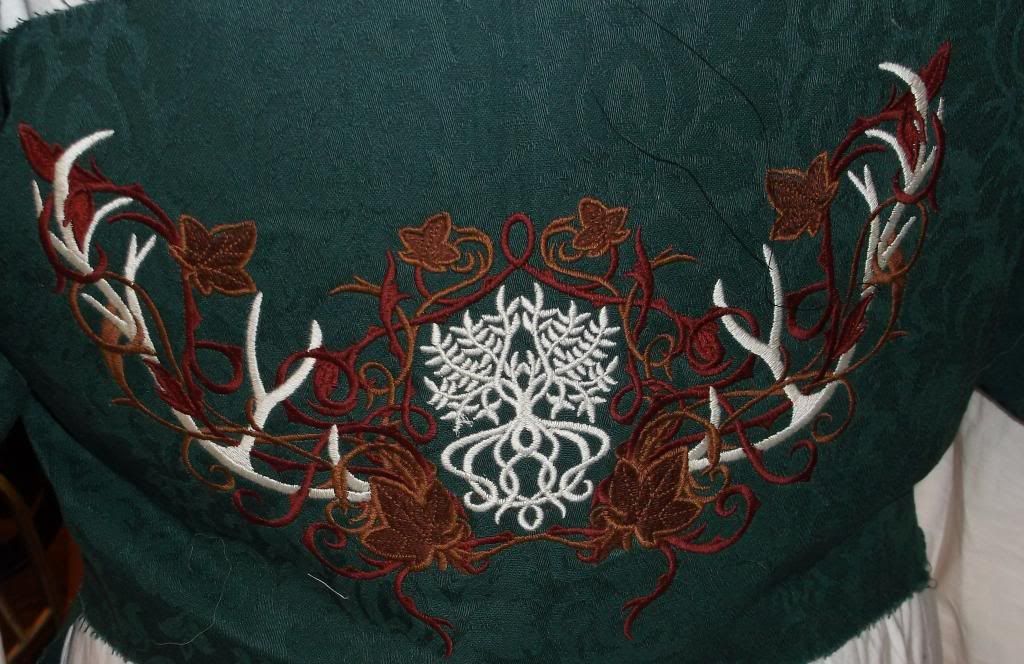 Bodice back (three designs merged)
Underdress sleeve and Over Gown sleeve. The panes were three images that were pulled out of larger designs to create the moon cycles. The cuff is an antler feature.
Starting to come together
I have to bone the bodice and put in the interlining and lining, attach the skirt and shoulder straps and then do the final touches.